premium private household staff in
Our UK & Ireland desk boasts regional super-knowledge, over a decade of experience in private staffing, and a database that's bursting at the seams with amazing candidates. The team is on a mission to help assemble dream teams for the UK & Ireland's private households and estates.
As a specialised private staffing agency, we handpick the crème de la crème of private household and estate professionals, setting them up with some of the most luxurious residences in the UK and across the globe.
ROLES WE RECRUIT FOR:
We recruit for a variety of roles within private residences across the UK and Ireland, ranging from chauffeurs to household managers. Some roles we recruit for include:
Chief of Staff
Estate & House Manager
Butler & Household Service
Personal Assistant
Head Housekeeper & Housekeeper
Nanny & Governess
Private Couple
Chef
Chauffeur
Gardening & Maintenance
Meet our staffing expert for the UK & Ireland
Since joining the team in 2019, Laura's wealth of experience in the UK private staffing industry has seen her place staff in a wide range of household positions. With a very successful background in private staffing, Laura offers a friendly, helpful, and highly professional service to all prospective clients and candidates.
We're here to help you find world-class staff to make your life a little easier. Book a call today, or if you're on the move, send us a message.
Staff placed globally in the past 12 months.
Average hours from receiving a brief to submitting a CV for review.
Average days from receiving a brief to making an offer to the perfect candidate.
Local expertise
global reach
Did you know that we recruit outside of the UK too? Our specialists are constantly taking on new roles all over the world, recruiting private staff for elite households, chalets, yachts, and villas.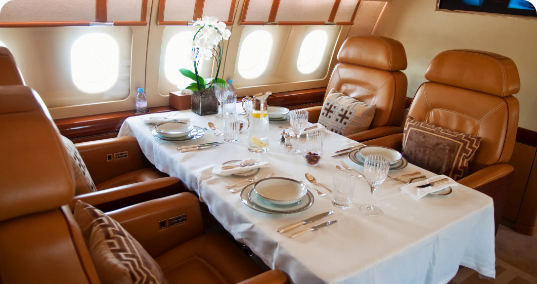 CONCIERGE
From exclusive reservations to sourcing private jets, our 24/7 service is your passport to ensuring life's luxuries are always at your fingertips.
TRAINING
Partnered with world-class trainers, we offer bespoke training programs for UHNW properties, yachts, and jets worldwide. Training guarantees enhanced skills, communication, and excellence in service.
Our UK & Ireland communities provide you with access to exclusive networking socials and webinar opportunities, as well as placing you into a group of like-minded highly experienced estate managers, house managers, and personal assistants who are ready to assist with anything you need, making the world of household management that little less isolating.