Placing premium private staff across the
Our portfolio of candidates and clients spans the globe, and we are enthusiastic about establishing connections with clients and candidates from all corners of the world. We've successfully placed individuals in various roles across diverse locations, including Hong Kong, Uruguay, and Australia.
We are experts at placing staff in private residences, yachts, villas and chalets. Whether you need a private chef for your palace or personal assistant for your townhouse we will be able to match your needs with the perfect candidate.
PRIVATE RESIDENCES
We recruit housekeepers, nannies, butlers, and more within worldwide private residences. 
Roles we recruit for
Chief of Staff
Estate & House Manager
Butler & Household Service
Personal Assistant
Head Housekeeper & Housekeeper
Nanny / Governess
Private Couple
Chef
Chauffeur
Gardening & Maintenance
YACHTS
Whether you need stewards to maintain the interior of your yacht, or deckhands to keep the exterior in tip-top condition, we take on yacht vacancies all year round.
Roles we recruit for
Captain
Purser
Chief Stew
Stew
Bosun
Deckhand
Engineer
CHALETS OR VILLAS
We recruit for a wide range of roles within chalets and villas all over the world, for both seasonal and permanent placements.
Roles we recruit for
Villa Manager
Chalet Manager
Resort Manager
Housekeeper
Host
Butler & Household Service
Private Couple
Chauffeur & Driver
We're here to help you find world-class staff to make your life a little easier. Book a call today, or if you're on the move, send us a message.
Staff placed globally in the past 12 months.
Average hours from receiving a brief to submitting a CV for review.
Average days from receiving a brief to making an offer to the perfect candidate.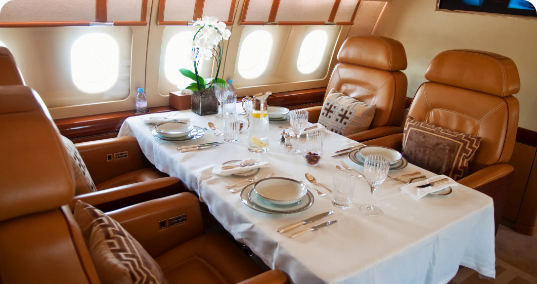 CONCIERGE
From exclusive reservations to sourcing private jets, our 24/7 service is your passport to ensuring life's luxuries are always at your fingertips.
TRAINING
Partnered with world-class trainers, we offer bespoke training programs for Ultra-High-Net-Worth properties, yachts, and jets worldwide. Training guarantees enhanced skills, communication, and excellence in service.
Rest of the world
communities
Silver Swan's Communities are your global support network for estate managers, house managers, and personal assistants alike. These completely free WhatsApp groups allow you to connect with peers, tapping into a wealth of expertise and resources whenever you need them.