Experts at placing staff in
If you're in search of skilled professionals for properties and yachts throughout the United Arab Emirates, Silver Swan's committed specialists are ready to assist you. Our Dubai office caters to private household staffing needs in the UAE and the broader Middle East region.
We specialise in sourcing talent for a variety of Ultra-High-Net-Worth clients across the UAE, ranging from palace management to governess roles, yacht pursers, to private chefs. If you are looking for the perfect fit for your household, our friendly consultants are eager to discuss your experience and find you the perfect staff for you.
PRIVATE RESIDENCE
From chefs to childcare, butlers to personal assistants, we source the staff you need to help run your palace, estate, or private household.
Roles we recruit for
Palace & Estate Manager
Nanny & Governess
Butler
Private Chef
Chauffeur
Host
Personal Assistant
Housekeeper
Gardening & Maintenance
YACHTS
Whether you need stewards to maintain the interior of your yacht, or deckhands to keep the exterior in tip-top condition, we take on yacht vacancies all year round.
Roles we recruit for
Captain
Purser
Chief Stew
Stew
Bosun
Deckhand
Engineer
Meet our staffing experts across the United Arab Emirates
Since joining Silver Swan's UAE desk in 2022 from a successful career working in private households across the Middle East, Luke has grown our client base exponentially. He brings with him endless knowledge and passion for working in private staffing, particularly in the UAE. He continues to grow our client and candidate portfolio at exceptional speed.
Antonia was one of Silver Swan's first employees, working alongside Philippa to place staff in villas and chalets in Europe. After a short break to raise her children, she is now back and using her extensive knowledge of private staff recruitment to support Luke on the UAE desk, sourcing fantastic candidates for roles in the region.
We're here to help you find world-class staff to make your life a little easier. Book a call today, or if you're on the move, send us a message.
Staff placed globally in the past 12 months.
Average hours from receiving a brief to submitting a CV for review.
Average days from receiving a brief to making an offer to the perfect candidate.
Local expertise
global reach
Did you know that we recruit outside of the UAE too? Our specialists are constantly taking on new roles all over the world, recruiting private staff for elite households, chalets, yachts and villas.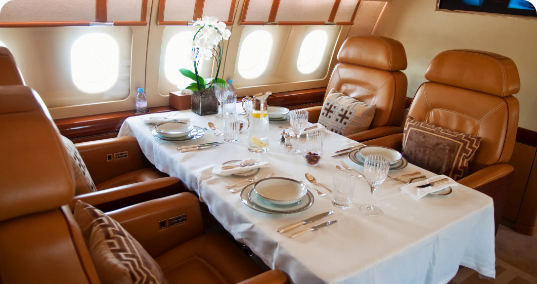 CONCIERGE
From exclusive reservations to sourcing private jets, our 24/7 service is your passport to ensuring life's luxuries are always at your fingertips.
TRAINING
Partnered with world-class trainers, we offer bespoke training programs for Ultra-High-Net-Worth properties, yachts, and jets worldwide. Training guarantees enhanced skills, communication, and excellence in service.
United Arab Emirates
communities
Our community in the UAE provides you with access to exclusive networking socials and webinar opportunities, as well as placing you into a group of like-minded highly experienced estate managers, house managers, and personal assistants who are ready to assist with anything you need, making the world of household management that little less isolating. We currently have communities based in New York, Los Angeles, San Francisco, Florida, and Texas.