Your go to agency for sourcing staff in
Saudi Arabia beckons candidates as an exhilarating destination for private staffing professionals. Offering impressive job opportunities, along with tax-free salaries, complimentary healthcare, and accommodation, our consultants are able to find a range of professional candidates to suit any vacancy across the Kingdom.
Our Saudi desk specialises in a diverse range of roles within Ultra-High-Net-Worth private residences, and have placed candidates in roles including private butlers, housekeepers, personal assistants, and private spa therapists- and that's just the tip of the iceberg!
ROLES WE RECRUIT FOR:
We cater to every staffing need you might have to effectively run your palace, estate, or private household. Some roles we have recruited for include:
Spa
F&B
Housekeeping
Laundry
Facilities Management
Private Residences, Islands & Palaces
Laura Franzo
Junior Recruitment Consultant
Meet our staffing experts across Saudi Arabia
Michael has been a part of Silver Swan Recruitment since 2018 and heads up our team of consultants recruiting for a variety of roles in Saudi Arabia. A real advocate for the positive changes happening in the kingdom, Michael is keen to pair the perfect private staffing professionals with the wonderful clients that he continues to develop incredible relationships with.
Laura has worked with Silver Swan for over a year, she started as a resourcer for our Saudi team before working her way up to junior consultant. She joined us from a background working in 5* hotels and luxury travel. Her attention to detail and hard-working attitude helps the Saudi desk find wonderful candidates for all sorts of positions around the Kingdom.
We're here to help you find world-class staff to make your life a little easier. Book a call today, or if you're on the move, send us a message.
Staff placed globally in the past 12 months.
Average hours from receiving a brief to submitting a CV for review.
Average days from receiving a brief to making an offer to the perfect candidate.
Local expertise
global reach
Did you know that we recruit outside of Saudi Arabia too? Our specialists are constantly taking on new roles all over the world, recruiting private staff for elite households, chalets, yachts and villas.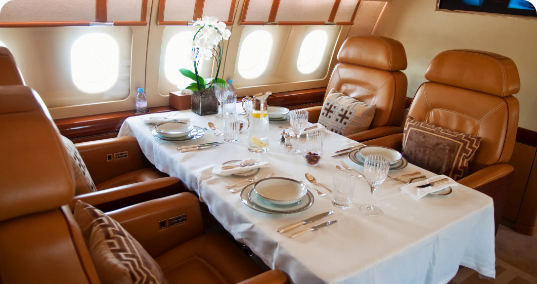 CONCIERGE
From exclusive reservations to sourcing private jets, our 24/7 service is your passport to ensuring life's luxuries are always at your fingertips.
TRAINING
Partnered with world-class trainers, we offer bespoke training programs for Ultra-High-Net-Worth properties, yachts, and jets worldwide. Training guarantees enhanced skills, communication, and excellence in service.
Our community in Saudi Arabia provides you with access to exclusive networking socials and webinar opportunities, as well as placing you into a group of like-minded highly experienced Estate Managers, House Managers, and Personal Assistants who are ready to assist with anything you need, making the world of household management that little less isolating.